SHBBMUP008
NATIONALLY RECOGNISED
EYELASH EXTENSIONS
ACCREDITED COURSE
---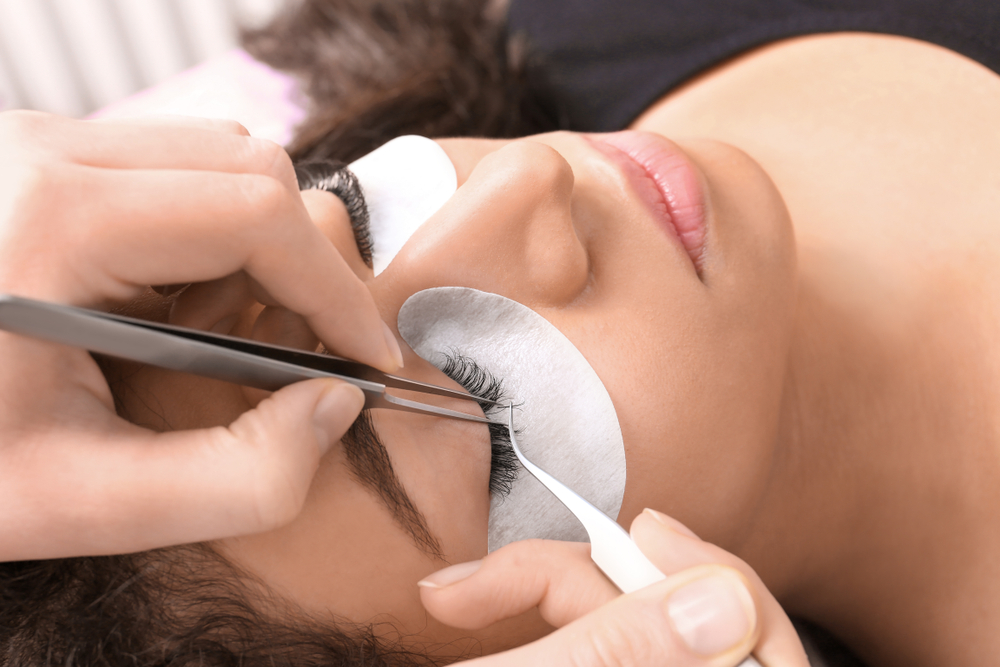 ON CAMPUS CLASSES
Day Course Dates: (9:30am-2:30pm)
Berwick Campus:
Friday 3rd, 10th, 17th, 24th, 31st March 2023
Berwick Campus:
Wednesday 8th, 15th, 22nd, 29th March and 4th April 2023
Berwick Campus:
Wednesday 21st June and 12th, 19th, 26th July and 1st August 2023
Night Course Dates: (6pm-9:30pm)
Berwick Campus:
Wednesday 15th, 22nd February and 1st, 8th, 15th March 2023
Berwick Campus:
Monday 24th July and 7th, 14th, 21st, 28th August 2023
Weekend Course Dates: (9:30pm-2:30pm)
Berwick Campus:
Saturday 4th, 11th, 18th, 25th March and 1st April 2023
INTENSIVE Dates: TBA 2023

An Accredited Certificate upon completion and being deemed as competent.


​​A Nationally Recognised Accredited Certificate is issued in completion
Course Name

NATIONALLY RECOGNISED EYELASH EXTENSIONS ACCREDITED COURSE *Our Award Winning Course*- Includes Deluxe Kit



Course Code


SHBBMUP008

Locations



Berwick
Pakenham



Course Content




Training in Lash application
Client Consultation & Pre and Post Care
Safety Precautions
Trade Tool Knowledge & Glue techniques
Lash Placement & Tweezer Technique
Building a lash extensions business
Single Lash & Full Lash Extension Removal
​Refills and Removal
Selection skills when it comes to weight, length and curl
Correct Application of eye pads
Work on a live models (provided free by the college)
Deluxe Lash Academy Lash Extensions Kit & Manual Included


Duration



On Campus:
1 x online (Theory Component) plus 5 Practical On Campus Sessions

Models




On Campus:
You will require four models for over this course duration. 1 x model required for first practical lesson, 1 x model for second lesson and 1 x model for third lesson, 1 x model for fourth. We can provide models if needed through our college models page.

If you need assistance with getting models for your course, please join our models page: https://www.facebook.com/groups/1101781379916070/





Course Cost Including Kit




Includes Full Deluxe Kit
$1800.00 Including Full Deluxe Kit
AfterPay, ZipPay, PayPal and PayPal Installments Available



Payment Options



PAYMENT OPTIONS:
CCBT In House Interest Free Payment Plan (Direct Debit)
After deposit of $250 the remaining $1550 is paid off on an interest free payment plan direct debit at $310.00 x 5 weeks
AfterPay and ZipPay Option
If using AfterPay or ZipPay and paying $1,000 and remaining $800 is paid on first class.

​Pay in Full Option



5% Discount applies:
$1710.00




Deluxe Kit Includes



Contains: 3 x trays of Lash Academy lashes (total of 9000+ lashes), Lash Academy Glue Remover 15ml, Lash Academy Ultrabond Adhesive 5ml, Lash Academy Tweezer Cleanser, Black straight tweezer in case, Black curved tweezer case, Transpore tape, Lash Academy Primer, Mascara wands pkt 50 , Microbrush pkt 100 pack, Lash Academy Fan, Lash Academy Lash Foam Cleanser, Lash cleanser brush, Lash organiser palette, Mannequin Head, Practice Lashes, Face masks, Storage Case, Ancillary pack with Glue Wipes, Gel Eye Pads and Glue dots
By using the ENQUIRE NOW option, this will place an enquiry and the course consultant will contact you.