PAYMENT OPTIONS
---
FINANCIAL ASSISTANCE & FUNDING OPTIONS

At Casey College of Beauty Therapy we understand as a student, trying to fund your course can sometimes be difficult. This is why Casey College offers numerous options to assist you in financing your course.​


1. STUDY LOANS

Study Loans provides finance for students seeking assistance in paying for their education. Study Loans offers a competitive, transparent fee structure under a pay-as-you-go type model. There's no penalty for early repayment. You select the amount and timing of your repayments.

Study Loans has been purpose built for students and they are the specialists in student finance. Study Loans provide the funds for approved courses direct to the approved education provider on behalf of the student for loan amounts between $2,001 and $15,000. Loan terms range from 6 to 48 month. Study Loans does one thing, and we do it well – student finance. We offer two main types of finance; student loans and student payment plans.

For more information, visit www.studyloans.com.au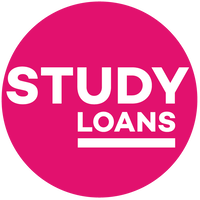 2. CENTRELINK

Payments while you are studying or training Payments while you are studying or training Youth Allowance- for full-time students or Australian Apprentices aged 16 to 24 and people aged under 21 who are undertaking job search or a combination of approved activities.

Austudy - for full-time students and Australian Apprentices aged 25 years or over.

ABSTUDY- offers a range of allowances to assist Indigenous students and Australian Apprentices.

Pensioner Education Supplement- helps certain income support recipients with education expenses.

Student Financial Supplement Scheme- no longer available.

Assistance for Isolated Children -for families with a child who cannot attend school locally because of distance or special needs.

Fares Allowance- for tertiary students who are living away from their permanent home to study.

Note: If you are receiving payment from Centrelink to support you while you are studying, you may continue to receive this payment during semester breaks and between courses.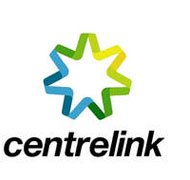 3. AFTERPAY

Pay in 4 instalments over 6 weeks.

• You'll pay your first instalment at the time of purchase, and the remainder every two weeks.

• No fees when you pay on time.

• With interest-free instalments, the only fees are for late payments.

You can find your payment schedule in the Afterpay app and we'll send you regular reminders.www.afterpay.com/en-AU/sign-up-today

• Enjoy instant approval decision.

Shop online.

1. Add courses to your cart, Check out.

2. Choose your payment method as 'Afterpay'

3. Create an account and complete your purchase.

Available for course kits, products, short courses including kits. Receive items immediately and Pay for it over 4 equal fortnightly instalments.

Use your debit or credit card, get approved instantly. For more details, click on the below link:www.afterpay.com/en-AU/sign-up-today www.afterpay.com/en-AU/sign-up-today








4. ZIPPAY

Available for course kits, products, short courses including kits.

Receive items immediately and Pay for it over 4 equal fortnightly instalments. Use your debit or credit card, get approved instantly.

• Flexible repayments

• Choose weekly, fortnightly or monthly

• Pay no interest ever with ZipPay.

• No establishment fees.

• $6 monthly fee (waived if you have no balance).For more details click on the below link:

https://www.caseysalonsupplies.com/zippay.html






5. CCBT-PAY INTEREST FREE PAYMENT PLAN

Casey College of Beauty Therapy provides and Interest Free Payment Plan that allows you to purchase any Short Course or Pack and start studying straight away!.

• A 20% deposit payment will be due the day of your purchase, this will be 20% of the total course..

• No Interest incurred over the duration of the payment plan.

• Payment Plan amounts from $1000 - $5000

• Payment Plan Duration: 3 - 6 months

• Instant Approval

• No finance checks or application involved

• Weekly or Fortnightly payment instalments via direct debit

• Kits are sent after a 50% of amount of instalments are paid

• Access to Online Portal course dashboard instantly as soon as deposit is paid

To apply for a CCBT-Pay Interest Free Payment Plan please email:

info@caseycollege.vic.edu.au or call Jenny (Short Course Consultant) on 1300 711 072