SCSNS0017
SNS OFFICIALLY CERTIFIED LEVEL 1 MASTER NAIL ARTIST COURSE

---
Casey College of Beauty Therapy is the SNS Academy of Australia. We are the only college legally licensed to deliver certified training in Australia. Please be aware any training in Australia other than Casey College is not certified.



*** Online Course Now Available***

This is a self paced course completed via distance learning.



On Campus Dates:


Day Course Dates (9:30am-2:30pm)
Berwick Campus- Friday 7th and 14th May 2021

Night Course Dates: (6pm-9:30pm)
Berwick Campus- Thursday 1st and 8th May 2021

Weekend Course Dates (9:30am-2:30pm)
Berwick Campus- Saturday 22nd and 29th May 2021

INTENSIVE COURSE DATES (FINISH WITHIN ONE WEEK) (9:30am-2:30pm)
Berwick Campus- TBA



​​​An Official SNS Australian Academy Certificate is issued on completion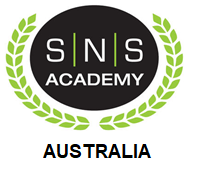 Course Name

SCSNS0017
​SNS OFFICIALLY CERTIFIED COURSE- CERTIFIED SNS NAIL ARTIST (LEVEL 1)

* Please note you will only use SNS Products in this course, not replica brands

Course Code

SCSNS0017

Locations

Berwick
Pakenham
Cranbourne

Course Content

Training in SNS Application
Client Consultation
Nail Preparation
SNS Product Knowledge
Safety Precautions
Nail Shaping and Tip Application
Pre & Post Care
Health and Safety
Nail Preparation
Overlay using SNS Application
French nail SNS Application
Colour SNS Application
SNS Removal
Live Online Video Demonstrations
SNS Academy Australia Trainers
Step by Step Instructions

Duration

On Campus: Sessions Online and 1 class On Campus

Online: Self Paced

Important Information

On Campus Day Students:
Please arrive at the training with naked nails "NO ARTIFICIAL NAILS & NO NAIL POLISH ON NAILS"
Please note on DAY 1 YOU WILL NEED TO ORGANISE 2 models. One for the morning 10.00am-12.00pm (model 1) – 12.30pm-2.30pm (model 2)
Casey College will provide nail files, buffers, clippers, cuticle pushers as well as all cleaning materials.

Models

On Campus Evening Students:
You will require two models for over this course duration.
2 x models required for the first lesson. One model from 6:30pm-8pm (model 1) and one model from 8pm-9:30pm (model 2).


Online:
You be required to work on a number of models and submit practical evidence.

You MUST provide models in order to complete this course. We can provide models if needed through our college models page. You trainer will inform you of times models are needed.

If you need assistance with getting models for your course, please join our models page: https://www.facebook.com/groups/1101781379916070/

Course Cost Including SNS PRO Kit

On Campus and Online Certification
$880.00 Includes SNS Pro Kit
AfterPay, ZipPay, Paypal And PayPal Instalment Available for this course (Kit is to be used in class)

PayPal Instalment Plan Option Available- Pay As You Go!

Payment Plan Option

On Campus and Online includes SNS Pro Kit:
PayPal Instalment Payment Plan or CCBT In House Payment Plan- (Direct Debit)

Options:

PayPal Installment Payment Plan: $293.33 x 3 weekly installments
CCBT In House Payment Plan: After deposit of $293.33 then $566.67 is paid off over 2 weeks at $293.33 (Direct Debit Only)
AfterPay and ZipPay Option:
Either of the above methods can be used to pay for the course and kit in full.

Pay in Full Option

Payment in full can be made over the counter, phone or through PayPal, AfterPay or ZipPay

Kit Includes

The SNS Kit 5 includes everything, plus more, that a well-established nail salon needs to create easy and beautiful French Manicure Sets.
This is the perfect choice for your salon when wanting to try out this great product that will give your clients the best choices.

1. French White
2. Sunscreen
3. Natural Fill
4. Natural Set
5. Natural Pink
6 .Gel Base
7 .Brush Saver
8 .Sealer Dry
9. Gelous Base
10. Gel Top
11. Vitamin Oil


*Please note this kit does NOT come with the E.A. Bond 0.5z bottle.


By using the ENQUIRE NOW option, this will place an enquiry and the course consultant will contact you.