Casey College of Beauty Therapy is the SNS Academy of Melbourne. We are the only college legally licensed to deliver certified training in Victoria. Please be aware any training in Victoria other than Casey College is not certified.

*** Online Course Or On Campus Course Available***
For those budding Nail Technicians that love SNS! We have the SNS PACK course for you! It is SNS Certified and includes a kit! Complete our two Officially Certified SNS courses in one PACKAGE!

Next Courses Starting Dates 2023:

Day Course Commencement Date (9:30am-2:30pm)
Berwick Campus: Thursday 9th, 16th, 23rd, 30th February 2023


Night Course Dates: (6pm-9:30pm)
AFTER PURCHASE CONTACT OUR SHORT COURSE CONSULTANT


Weekend Course Dates (9:30am-2:30pm) AFTER PURCHASE CONTACT OUR SHORT COURSE CONSULTANT


​​Two separate Certified Certificates of Completion are issued on completion of all units.

IMPORTANT- Once a Pack is purchased, it cannot be altered, amended or changed to include any courses or kits that are not in the original Pack.

​An Official SNS Melbourne Academy Certificate is issued in completion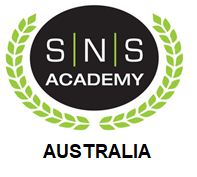 1.
SCSNS0017
SNS CERTFIED OFFICIAL LEVEL 1 MASTER COURSE

Course Content:

Introduction to SNS
Nail Preparation
Building Clientele
SNS Product Knowledge
Training in SNS Application
Client Consultation
Safety Precautions
Nail Shaping and Tip Application
Pre & Post Care
Health and Safety
Nail Preparation
Overlay using SNS Application
French nail SNS Application

2.
SNSMA2018
SNS ADVANCED MASTERCLASS COURSE​​



Course Content:

Ombré SNS
Marbling SNS
French Ombré SNS
Chrome SNS

SNS Pro Kit Includes:



The SNS Pro Kit 5 includes everything, plus more, that a well-established nail salon needs to create easy and beautiful French Manicure Sets. This is the perfect choice for your salon when wanting to try out this great product that will give your clients the best choices.

French White
Sunscreen
Natural Fill
Natural Set
Natural Pink
Gel Base
Brush Saver
Sealer Dry
Brush on Glue
Gelous Base
Gel Top
Vitamin Oil

*Please note this kit does NOT come with the E.A. Bond 0.5z bottle.

Duration




Duration:
Courses need to be purchased as a pack and completed in the consecutive order.
1. SNS Officially Certified Master Level 1 Course (Now includes SNS Intro)
2. SNS Advanced Master Course



Total Course Cost with Kits

$1280.00 including kits

​Payment Options

ONLINE AND ON CAMPUS PAYMENT OPTIONS

CCBT In House Payment Plan & PayPal Instalment Plan
Deposit of $200 then remaining $1080 is paid off over 6 intalments of $180 per week
AfterPay and ZipPay
These options can be used to pay some of the course.
By using the ENQUIRE NOW option, this will place an enquiry and the course consultant will contact you.